About Us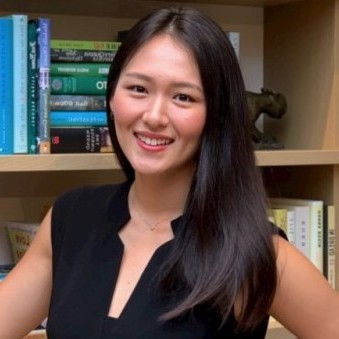 It all started when... Johanna, For People's CEO, walked into a pro bono lawyer's office while holding her mother's hand at the age of 15 to file for medical bankruptcy. Johanna's mother, a single parent, had been battling cancer for a year* and, unable to work, she couldn't make ends meet.
As a young teenager, Johanna navigated incomprehensible hospital treatments, endless government paperwork, and the confusing processes of getting back to normalcy. She found that simple services were impossible to navigate and looking back, she wishes she had known about more of the services that existed to help her.
From that experience, For People was founded with a mission to fight for the underserved and disadvantaged populations. We are passionate people with deep experience and tenacity to keep doing the right thing, even when it's hard. We are focused on delivering the best-in-class services with zeal and humility.
At For People, it is extremely vital that we recruit people that make us better. After all, it's only with a great team that we can achieve great things.
Passion. We focus on projects that impact the disadvantaged population and realize that behind the work we do, there are real people and their lives depend on the services we deliver. We highly value passion because it shows in our work how much we care about not just doing the right thing, but how we get to the best solution.
Humility and respect. Government problems are complex. Whether you are a government veteran or you come from the private tech world, it's important to understand why things have been the way it has been for every problem we tackle. That requires humility and respect for all the people that came before us. Also, not all the work we do is glamorous at all times. We are looking for people who can roll up their sleeves to get work done.
Fun. Our projects are complex and impactful. That also means that it can feel quite serious real quick. However, being serious 24/7 can be tiring. We like people who can bring fun into our work! Also, in a serious meeting, a good terrible joke can go a long way in diffusing the tension. Tell us your best one!
Curiosity. We believe that everyone at any age has the ability to learn new things. We highly value those who are curious and are constantly learning. That way, you bring new perspectives into problems! Tell us what you've learned recently!
Sustainability. Our strategy is to do such an extraordinary job in building out scalable and sustainable solutions that the government doesn't need us on the project anymore. We think about operations and maintenance and how our government partners will sustain the project without us. If we serve our customers right, they'll entrust us with harder, complex, and more impactful projects!
(* For those who are wondering, Johanna's mother fully recovered after six years of battling cancer and has dedicated her life to bringing joy to people by making beautiful flower arrangements.)