Careers
Why For People?
We're tackling large challenges in government technology by putting people first, and we need your help to do it. Whether you're a government veteran or coming from the private sector, For People is the place where you can make big differences on big problems.
To accomplish that huge mission, we need to recognize that we're human, and you are too. We firmly believe that you need plenty of time to decompress, exercise, visit friends and family, watch Netflix, or do whatever else that makes you happy.
There's life at work, and there's life outside of work.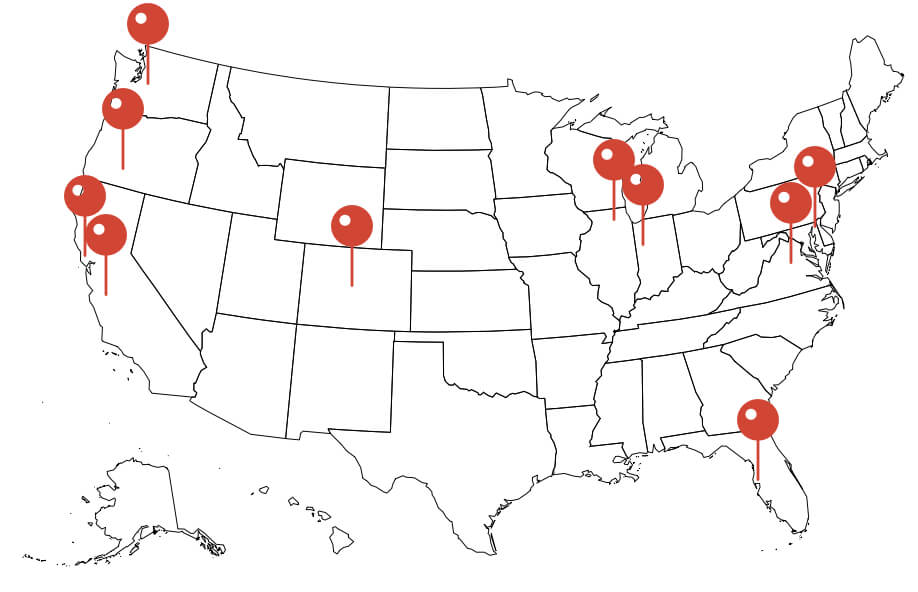 Always Remote
For People is 100% remote-first, even prior to the pandemic. We don't have any physical offices. Our culture is built around the flexibility of being able to work anywhere in the United States.
Putting You First
In addition to improving the lives of the people we serve, we also want to make sure we take care of the lives and health of our own team.
Health Insurance
We pay for 100% of employee premiums for a top-tier Gold plan
Profit Sharing
We annually distribute a minimum of 10% of company profits to the team
401k Matching
We match contributions dollar-for-dollar up to 4% of pay
4 Weeks PTO
Scheduled time off plus all 11 Federal holidays (and your birthday!)
Continuous Learning
Spend up to $1500 each year on books, courses, or conferences
Parental Leave
New mothers and fathers receive 12 weeks time off with full pay
Work With Us
Reasonable accommodation
For People is proud to be an Equal Employment Opportunity employer. All qualified applicants will receive consideration for employment without regard to race, color, religion, sex, national origin, age, disability, genetics, veteran status, or any other legally protected characteristic.
We are ready to provide reasonable accommodations, such as assistive technology or video captions, for qualified applicants to ensure equal access to a beneficial interview experience. Please contact hello@forpeople.us to let us know how we can support you.